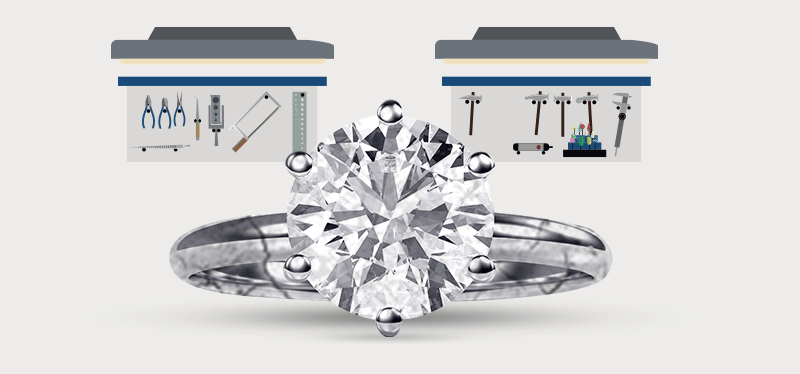 Whether one of your jewelers is on vacation, going on vacation or maybe just needs a day off, that pile of repairs isn't going anywhere. As vacay season continues through the coming months, you may find yourself in need of an extra pair of hands. That's where Jewel-Craft steps in. Think of us as your own personal pit crew, making that long list of repairs disappear and quickly getting you back on track. Simply send off your overflow repair work, allow us to work our magic and watch your stress zoom on by.
As a business owner, it's hard to hand over your client's repairs to a second party. We understand the retailer to client relationship, because that's exactly how we build relationships with our incredible clients. We put extreme care, attention and efficiency behind every repair, no matter the size. Our dedication to helping retailers satisfy their customers is what fuels our daily efforts. Our team is organized so that each individual can focus on their expertise and complete their projects to the highest level of craftsmanship.
Having lots of repairs means more business, which is always positive, so don't let the idea of overflow work feel like a loss. Everyone needs a little R&R… Yes, even jewelers. So, when it feels like your list of repairs is infinite and vacation is just around the corner, flag down your Jewel-Craft pit crew for some assistance. Our relationship with you is the top priority and with that relationship comes trusted dependability. We promise to complete each repair with the same level of detail and efficiency, every single time… Even when it's vacation season.