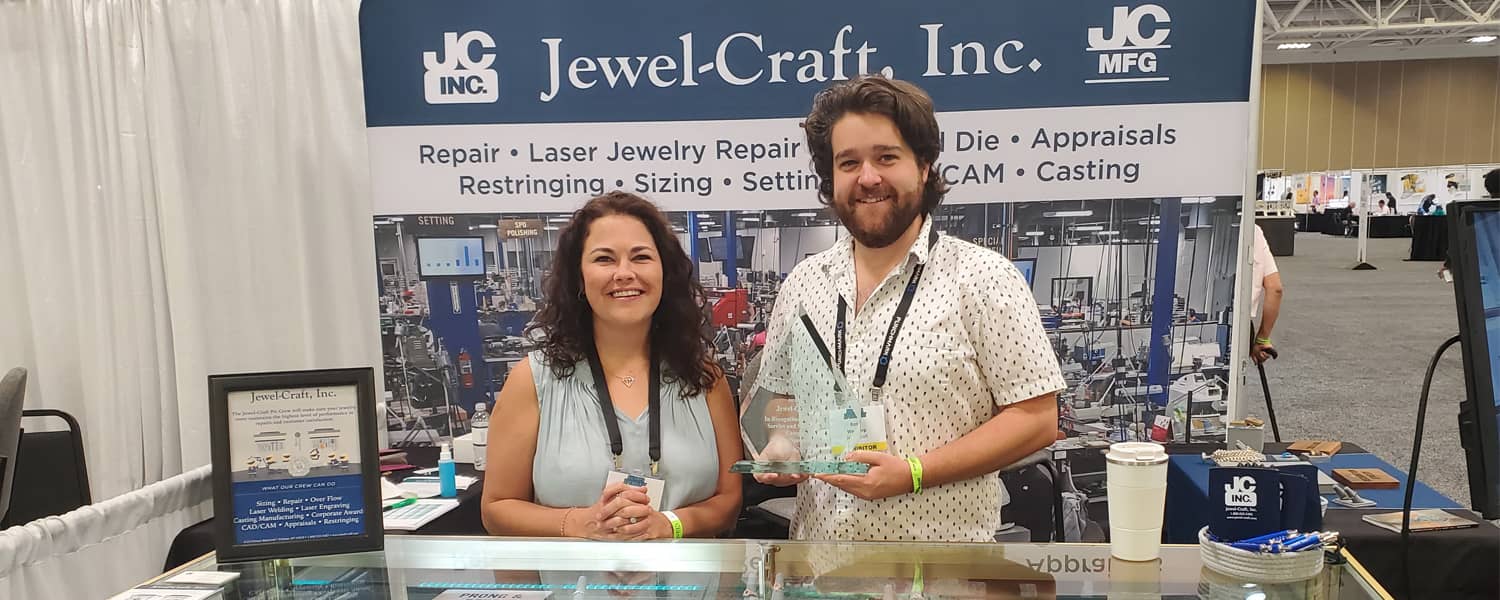 At Jewel-Craft, we absolutely love what we do. For us, perfecting the craft of jewelry is not a job; it's a passion. This devotion guides us in everything. We are richly rewarded by completing each task to perfection and making every piece of jewelry we work with shine. So you can imagine how honored we are for winning the 2022 RJO Vendor of the Year Award for Service/Speciality Goods! Being recognized in any way for doing what we adore is truly humbling.
Our team previously received this award in 2019 and 2021 and we couldn't be more proud to be the RJO Vendor of the Year again. Because here, the little things really matter. With meticulous precision we set each stone, inscribe every line and restore any heirloom. From repairs to custom designs and more, we're proud to serve our customers with top-tier work and efficient turnaround times.
We're continually grateful to our loyal customers and partners, who have supported us throughout the years. We also wouldn't be here without our amazing Pit Crew, guiding and sustaining us with their hard work, creativity and commitment.
While we're delighted with this award, more than anything we're here for you when you need an expert in the craft of jewelry. It's our passion, after all.