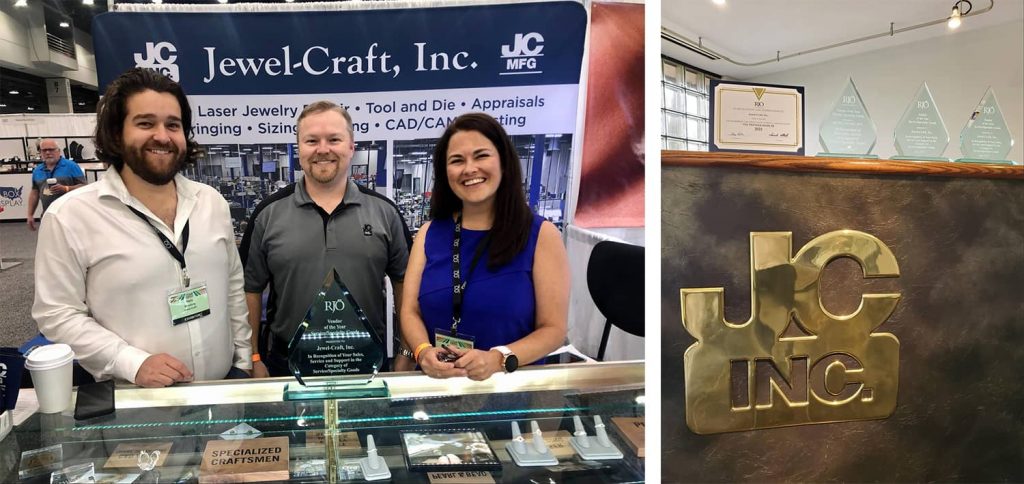 Since Jewel-Craft was established, we've come a long way. However, we'll never forget our humble beginnings. In 1947, Jewel-Craft was founded in a garage attic by Earl Wesdorp. The space was small, his tools were old and money was tight. But, the commitment to his customers fueled his efforts. Earl's son Bob and his wife Dot jumped on board in 1950, transforming Jewel-Craft into a family business. Year after year, doors began to open, new clients hopped on board and Jewel-Craft grew into the company that it is today.
Despite this continual growth, our principles have always remained the same. We are dedicated to making sure each client gets the best quality jewelry and service possible. For three generations, we've fulfilled that promise.
Throughout it all, we've been grateful for the immense love and support from the industry. In 2009 and 2019, we received RJO's Vendor of the Year Award for the Service/Specialty Goods category. This year, we are honored to announce that we did it again!
It's no secret that we wouldn't be where we are without our independent jewelers. More than just customers, they're family. We owe a huge thank you to everyone who voted for us, our loyal clients, dedicated staff and supportive community. Without them, none of this would've been possible. It's amazing to see how far we've come since 1947 and we can't wait to see what's in store for the future.
At Jewel-Craft, we're dedicated to offering incredible services with extreme care. If you need large-scale manufacturing or even a simple repair, let the Jewel-Craft pit crew work for you. We'd love to set up a time to talk about everything we can do to elevate your store. Reach out to us today to learn more.