Meet Our New HR Director!
Kelly not only brings ample experience to the team, but also her joyful personality. We recently sat down with Kelly to ask some questions and learn a little more about her background.
Tell Us a Little About Yourself
I grew up in Warsaw, KY – a small town south of Florence.I'm married to JC Lovitt (who happens to love Jewel-Craft's initials). I have Baxter, my dog who is a Pomapoo and lights up my life. I also have 2 cats, Catniss Marie and Turtle (who plays fetch and thinks he is a dog).
What brought you to JCI?
I grew up working in a family-run business, so JCI appealed to me right from the start. It's impressive that JCI still maintains that "feel" while growing so quickly. It feels good to be a part of a team and a company so special.
Where is your favorite place to vacation?
OBX – Outer Banks. I love anywhere with a beach, but OBX has a hominess that I love. I actually almost moved there a couple of years ago.
What would you do for a career if you weren't doing this?
Definitely a teacher. Elementary school. I changed my college path halfway through and went towards a business degree. But, early on in life, I always wanted to teach.
Tell us something that may surprise us about you?
I just had my first grandson born this summer! Easton Thomas – He is amazingly perfect and I am so proud to be his Nana.
If you won the lottery, what would you do first?
I am a planner, so the first thing I would do is sit down and make lists of where the money should go! I would want to make sure that all my family was well taken care of.
If you could meet anyone living or dead, who would you meet?
I would like to sit down with my grandma one last time. She passed away over 20 years ago. She and I just had this bond. I would want to know if she is proud of me. She always told me that no matter what the future holds, I am going to be ok. I still have dreams of her and in those dreams, she is smiling and saying, "you are ok."
What is the first concert you attended?
New Kids on the Block! My mom and dad took me. I was a 12-year-old and so in love with them! My husband actually took me to see them again last year. They sound the same, but don't look the same anymore. 🙂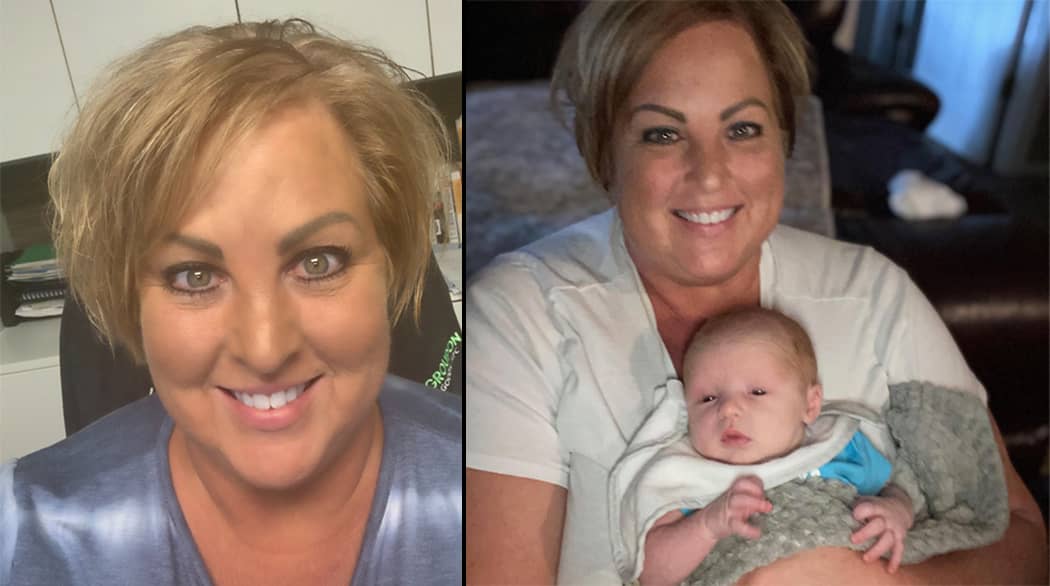 Join Us in Welcoming Kelly to JCI!
Although it was just a short interview, we definitely uncovered some excellent nuggets of info. However, we know that this only scratched the surface on Kelly's awesomeness. So, if you have a question for our new HR Director or would just like to say hello, send her an email at Kelly@jewel-craft.com.
Jewel-Craft is beyond excited to have Kelly on the team and we can't wait for her to meet all our employees and clients. We are proud to add another talented professional to our ranks.