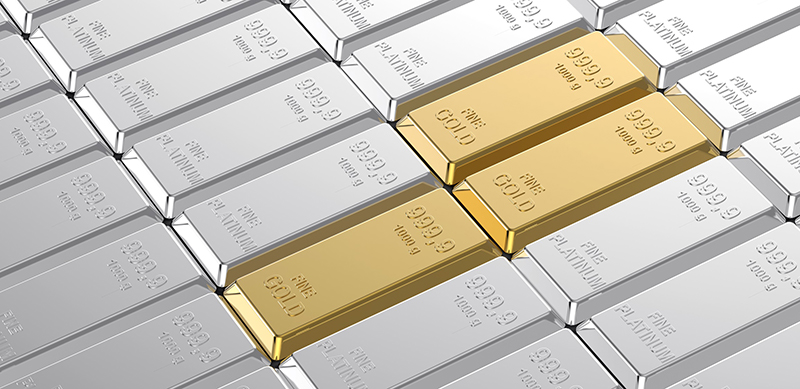 Platinum has always been priced higher than gold, but thanks to COVID-19 and other shifts in our economy, gold is rising fast. Coincidentally, the price of platinum is also falling. According to CNN Business, gold prices are up 20% (hitting a new record high) while platinum prices are down almost 15%.
Now, the rise and fall of precious metals isn't an irregular occurrence. In tumultuous years (like 2020) investors often flock to gold and other precious metals instead of placing their trust in national currency. This can cause big changes in the market. It's also the reason why bitcoin has done well this year. But, what does it all mean to you?
Essentially, it means that now is a great opportunity to upgrade from gold to platinum.
Platinum is the rarest of all precious metals and thus the most expensive. It features a cool, white sheen, is hypoallergenic and extremely durable. According to experts, platinum is actually 30X more durable than gold.
So, with the prices of gold going up and the prices of platinum going down, we now have a rare opportunity in the financial market. Right now, you can buy either platinum jewelry or have your jewelry plated with platinum at a similar price point to gold. It might cost you a little bit more, but you'll also be investing in a more durable and valuable material.
The key takeaway
If your jewelry is in need of maintenance or if you're in the market for new custom pieces, consider the possibility of upgrading to platinum. Not only will it increase the durability of your jewelry, but also the value. This rare moment in time has created an opportunity for investment. While the price of platinum is still higher than gold, it's extremely rare for the values to be as similar as they currently are.
As you might have already gathered, we're obsessed with precious metals, diamonds and jewelry. As nerds of the industry, we can confidently tell you, this is a big deal. We can also tell you that we're here to help. Need to replate your customer's engagement ring? Looking to create a custom masterpiece in earth's rarest metal? We're here for you. If you're the type that likes getting ahead of the financial curve, get in contact with us today. Now is the perfect time for platinum.