We are wrapping up a very busy trade show season here at Jewel-Craft Inc.! While hitting the road so much can certainly be chaotic, we truly enjoy seeing all of our friends, representing our team at home and finding new business opportunities! Stef and Ross were our very own pit crew, and they traveled to several shows around the country this Summer in their Road-Warrior Van! The shows they visited included IJO, The Atlanta Jewelry Show, RJO and more.
Thankfully, Stef & Ross weren't alone the whole time. They picked up some friends on the way, Quality Gold hit the road with us to Schaumburg and Midwest carpooled to a show as well. There have been 8 total shows this year (so far), and they worked hard to set up the booth, talk with clients, and close new business! Jewel-Craft loved seeing their friends and customers at the booth, and we were even more excited to showcase our new video featuring a peek inside the walls of Jewel-Craft and highlight of the new expansion. It was awesome to be able to share all the hard work of the Jewel-Craft staff back at home for all our friends to see!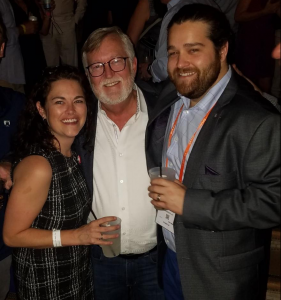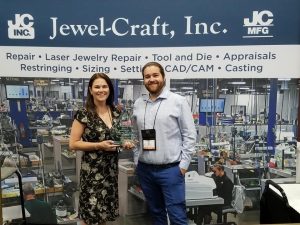 The Retailers Jewelers Organization (RJO) had their Summer Celebration show in July. This is one of the biggest shows we attend, with over 1100 members and vendors joining together for over 4 days in Illinois. This year was extra special for Jewel-Craft, as we were honored with the "Vendor of the Year" award by RJO in the Service/Specialty Goods Category!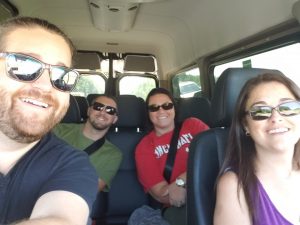 Jewel-Craft is not only proud to have won the award, but we are also thankful for all of the independent jewelers who have contributed so much to our success. Our customers are more than just an important part of our business, they're part of the Jewel-Craft family. This is the second time we've received this award, the first time being in 2009. We are so happy to celebrate our hard work and truly appreciate the award that our team has earned with years of consistent hard work and dedication to their craft. This award goes out to everyone at Jewel-Craft that works their tails off every day. Your hard work is noticed and we appreciate everything you do for our family.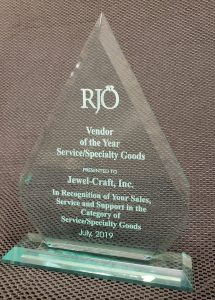 "We're surrounded by the best in the industry in our category and we're humbled to be among them. To win this award is just so exciting!" says Stefanie Wesdorp Hatfield of the Jewel-Craft founding family.
As the Trade Show season comes to a close, the van gets parked in the garage, the pit-crew gets to work and the Jewel-Craft team gears up for a busy Holiday season. Thank you to everyone that stopped by our booth to chat, we are so excited to continue to provide great service to all of you! Check jewel-craft.com for further inquiries or Jewel-Craft services.