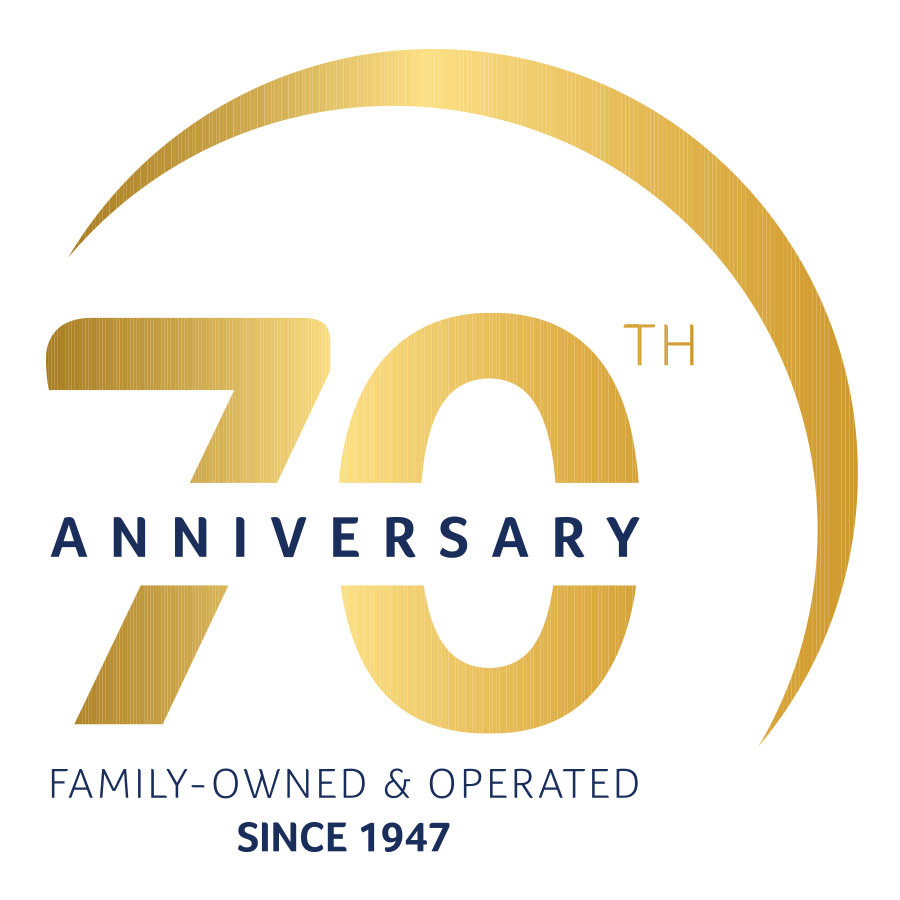 As we enter our 70th year of business, there is so much to celebrate. You see, to our family and our dedicated staff members this is much more than a workplace. It's a place where we've witnessed four generations of children grow into hardworking adults. It's a place where our staff, and our coworkers have become our extended family. It's a place where we're lucky to call our customers and partners our friends. It's a place that we're proud of. It's a place that we believe in.
When we sat down and tried to figure out how to commemorate the last 70 years ordering a large sheet cake and hiring a 90's cover band didn't seem like enough. We wanted to do something bigger. Something with a purpose.
Suddenly, it came to us. We would use our 70th year to "Pay It Forward" to all of the customers and partners that have stood by us through it all. One thing is for certain, without them, we wouldn't have made it this far.
So, if you're a Jewel-Craft customer, be on the lookout for our random acts of kindness. From free shipping to CAD work, and even invoice discounts, you never know what you'll get. Here's just an example of some of the good deeds we've done so far:
Five free ring sizing's
Free CAD services for five lucky jewelers
Free return shipping to nine customers
10% invoice discounts awarded to two jewelers
That's 22 acts of kindness to date, but we're just getting started. And, we have to say, it feels pretty good. Thanks to our wonderful customers and our dedicated staff members it looks like 70 is going to be a great year. Cheers to 70 more!